The Art of Pricing Your Home to Sell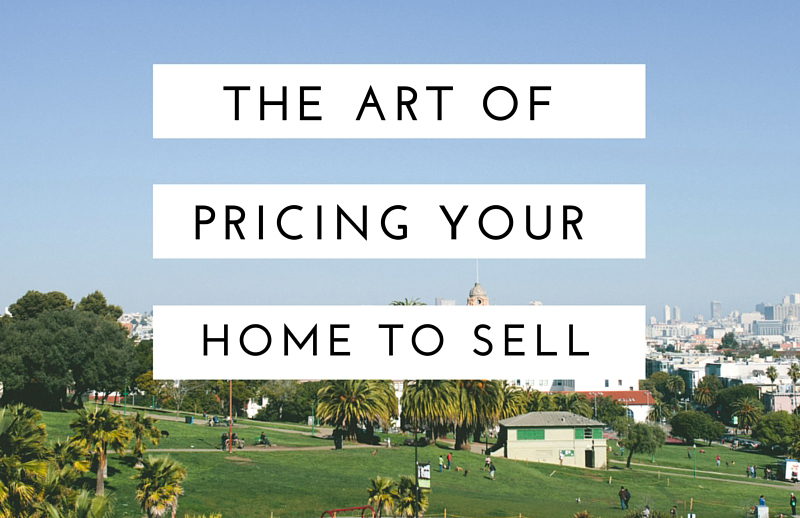 Pricing is one of the most important steps in preparing your property for sale. A buyer's first impression of a property is directly related to how the value is perceived in the current market climate. If it does not feel well-priced in comparison with other available properties it will negatively impact an otherwise good first impression.
Your property will get the most attention during the first two to three weeks of market exposure. Statistically, you will most likely receive the highest price during this period as well. If your property is overpriced during this critical period and a price reduction becomes necessary, it is unlikely that you'll again achieve the level of activity experienced during the initial period. Pricing it right from the start is critical to the successful sale of a home in San Francisco.
The wrong price will cause your house to stagnate, grow stale and receive low-ball offers. You'll know you've overpriced your house when the initial excitement of launch turns into a slow drip of moderate interest and a long, drawn-out and painful process of repositioning and negotiating from positions of weakness. In this situation, sellers often receive less than they were hoping to get.
The trick with pricing is knowing how to price your home high enough that you will net the best price for your home while pricing low enough to attract the biggest pool of qualified buyers. Interest begets interest and creating a buzz around your home will lead to interest, competition and the ability to leverage these things into the best negotiating position.
In the end, Buyers will decide how much your home is worth by deciding how much they want to pay for it. Buyers will consider:
Current market conditions

Recent sales on your street and in your neighbourhood

Recent sales of similar properties in nearby neighbourhoods

Properties currently on the market

The size, finishes and condition of your home

Proper marketing of your home

Location--including what is happening now and how a buyer might expect things to change
When we put your home on the market, we will carefully analyze the above conditions to come up with a marketing price that will attract the greatest number of buyers and position you for a successful sale.