Financing Your Home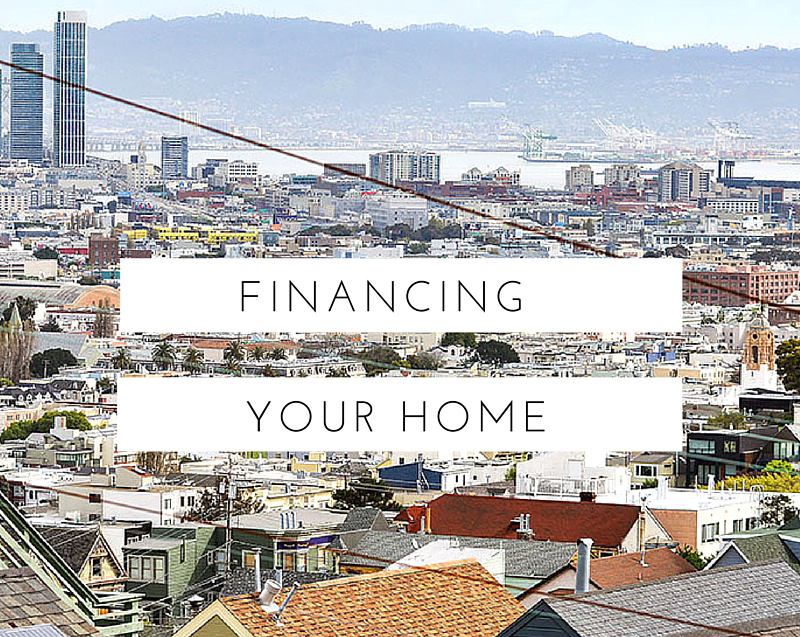 Quick Tip: The Rule of Two's. Your lender will need:
2 YEARS OF TAX RETURNS
2 most recent PAYSTUBS/W2s
2 RECENT FINANCIAL STATEMENTS
DETERMINING THE RIGHT PRICE RANGE
The first step in the buying process is to determine the price range that is right for you. You will need to consider how much cash you are prepared to invest in your home and how much money you will need to borrow. You should take into consideration how much your property taxes and insurance will add to a monthly mortgage payment in determining the right price range. Many times a lender is willing to lend you much more money than you might actually want to borrow and running your own numbers to figure out where you feel comfortable is important.
You'll also want to include potential tax savings in your calculations. Many new homeowners forget that you typically save thousands of dollars on your taxes by purchasing a home. Here is a basic calculator that gives you an idea of what you might save on income taxes.
DETERMINING CASH YOU WILL NEED
You will need enough cash to cover both your down payment and any closing costs associated with the purchase. Closing costs vary based on the terms of any loan you may obtain, but are generally 1% to 2% of the purchase price. Also keep in mind inspections and any immediate post closing costs, such as moving, cleaning, etc.
When your offer is accepted, you'll need to deposit 3% of the purchase price into escrow. This 3% gets rolled into your down payment at closing. While you won't need the balance of your down payment until closing, you'll want to make sure that this will be readily available to you within a 30-ish day timeframe. If you have stocks that are tricky to liquidate or money you are counting on from a family member, you'll want to have a plan on obtaining these funds.
PRE-APPROVAL FOR A LOAN
When making an offer on a property, your offer must be accompanied by a pre-approval letter from a reputable lender or local mortgage broker. This gives assurance to the seller that you will be able to get the proposed financing and will not tie up the property needlessly.
Potential lenders will inquire about 6 critical factors:
Income
Savings/Capital/Investments
Credit history
Debt level/Ratio
Employment history
The value of the property you wish to purchase
If you are self-employed or own a business you'll also want to talk to a lender about what they will need to verify income.
We have recommendations for smart, proactive and experienced lenders who make the lending process as easy as possible. Get in touch with us for recommendations. We're here to help.